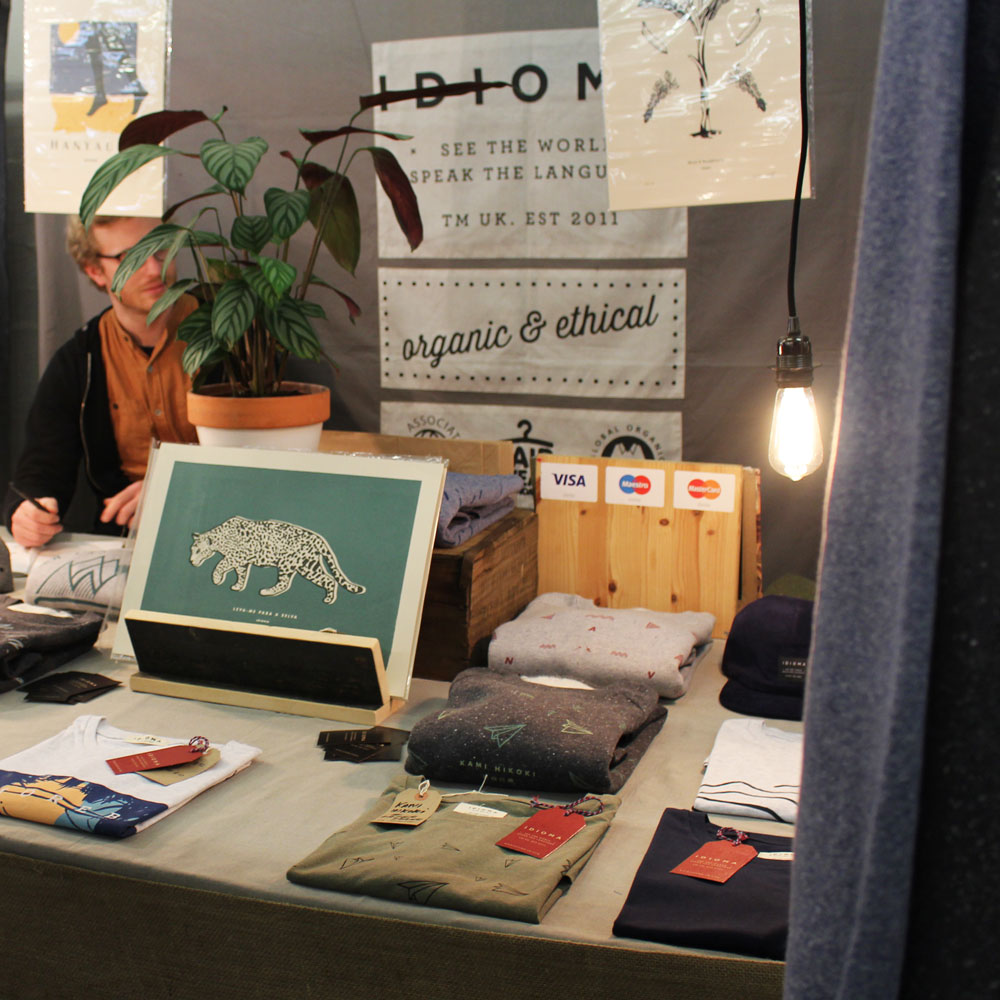 Every weekend at a location in East London, a little bit of multi-lingual magic happens...  
Idioma are out and about around Brick Lane each and every weekend, talking to the people and spreading the world(s)!   
Come and see the latest designs, accessories and limited edition prints (soon to come online) from the brand. Or just come and have a natter with one of the team, who will be happy to talk for hours about ethical, organic and sustainable fashion, the languages behind our designs, or anything else you may have on your mind...
Idioma are at Brick Lane Sunday Upmarket on Sundays (10am - 6pm), and at Backyard Market on Saturdays (11am - 6pm) and Sundays (10am - 6pm).